Accessories
Items and accessories for your desk, living room. Make your house a home with our eye-catching furniture designs.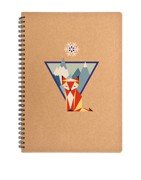 Subcategories
Wool rugs shed fibres during vacuum cleaning and everyday use; this is not a fault but a natural characteristic
Please use only suction type vacuum cleaner as rotating brush vacuum may damage the rug
Spills should be cleaned immediately to help avoid staining- use a clean white absorbent cloth to dab the spillage, avoid scrubbing and chemical cleaners
For deep cleaning use a professional carpet cleaning company- do not dry clean or tumble dry
If loose threads appear carefully trim them with scissors

Details matter! Liven up your interior with our selection of home accessories.
No products available yet
Stay tuned! More products will be shown here as they are added.